Our Services
Serving San Francisco County
The garage door professionals at A Plus Garage Door Corp in San Francisco, CA are here to help. From garage door tracks to garage door sensors, our seasoned team is ready to take care of your needs. Contact us now at (415) 687-3500:

* Garage Door Service
* Garage Door Installation
* Garage Door Repair
* Garage Door Replacement
* Garage Door Remote
* Garage Door Openers
* Garage Door Operators
* Spring Garage Door
* Cable Garage Door
* Garage Door Tracks
* Garage Door Motor Repair
* Garage Door Push Button Repair
* Garage Door Sensors

About Us
Garage Door Service San Francisco CA
Receive high-quality workmanship and high-quality customer care at A Plus Garage Door Corp! Based in San Francisco, CA, we have 20 years of experience performing residential garage door services. We are professional garage door contractors that offer a range of garage door services including garage door installation, garage door repair, garage door replacement, and much more!

Our skilled technicians are ready to assist with your garage door needs. We believe our customers deserve the best and offer premium brands and products from the best companies. Our garage door technicians are focused on earning your satisfaction with personalized service, expert technique, and personable customer care.

A Plus Garage Door Corp was founded in 2003 and services San Francisco, CA, and surrounding areas. For your peace of mind, we are a reputable garage door service provider that is fully licensed and insured. What is our mission? "Our Mission Is to Provide the Best Quality at Affordable Prices." Whether considering a new garage door operator or replacement of your malfunctioning garage door remote, we are proud to offer an inventory composed of high-quality products at prices that are affordable. In addition to quality service on your garage door project, you can expect prompt response times and timely service from start to finish. For your free estimate or to chat with our team members, call us now!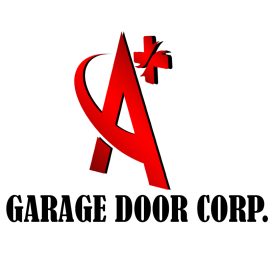 Garage Door Service San Francisco CA
---
Business Hours
Mon
8:00 AM - 4:00 PM
Tue
8:00 AM - 4:00 PM
Wed
8:00 AM - 4:00 PM
Thu
8:00 AM - 4:00 PM
Fri
8:00 AM - 4:00 PM
Sat
9:00 AM - 1:00 PM
Sun
Closed
Payment Methods
Master Card, VISA, American Express, Discover, Check, Cash, Zelle